One of our long-standing clients, RoNetco Supermarkets, Inc., recently renovated their headquarters in Ledgewood, New Jersey and we thought it would be a great opportunity to stop by for a visit!  In July, we made our trip to see what was new as well as learn more about the company, the employees, and the culture.
The RoNetco Culture and History
RoNetco Supermarkets, Inc., has been a family-owned business, since the 1930's. The Romano family in New Jersey, own and operate seven different ShopRite Supermarkets that are thriving. When first entering their lobby, the first thing we saw was a wonderful plaque that honors their employees with many years of service. The were a large number of names on the plaque which told us just how positive their culture and work environment was.
Also in the lobby, they displayed their 2015 year in review booklet and inside we found pictures and thank you notes to the employees for every ShopRite store. On the back of the booklet, there was a list of the positive philosophies of the company as well as a heading that said "Unite to Ignite." It is easy to see how well they care for their employees and how they value every single one of them.
RoNetco and the Community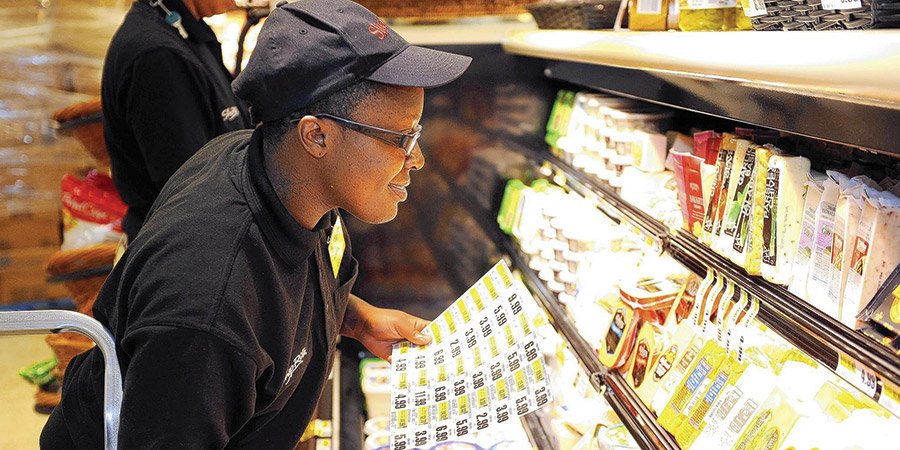 Not only does RoNetco Supermarkets, Inc., value their employees, but they also are very involved in the community. They support several organizations by serving with them and raising money on behalf of their causes. Some of the organizations they support year-round include SCARC (an organization serving people with developmental disabilities), March of Dimes by sponsoring participants, MS Walk benefiting research for multiple sclerosis, and ShopRite Partners in Caring by raising money for local food pantries. They are very committed to serving their community and making a difference in the lives of those they serve.
How We Work With RoNetco
We have been working with RoNetco Supermarkets, Inc, since 1980 and we have enjoyed helping them grow and better their business in a variety of ways. Over more than 35 years of service, we have helped them develop various business forms they can use in their daily store operations. In total, we have created approximately 45 different business forms they currently use in their stores. We have also created specialized business forms that are stored and kept on hand in our warehouse.
RoNetco is an inventory conscious company and we ensure their business form printing needs are met so they never run out! Additionally, we have provided memo pads, self-inking stamps, and invitation cards for their yearly holiday events.
Our Continued Support
Visiting RoNetco showed us just how well they've maintained a positive and encouraging culture to allow their employees to thrive on many levels. We have enjoyed our long business partnership and will continue to offer support in any way we can. Congratulations to RoNetco on their business success, and their commitment to the surrounding communities!
Our Commitment to You
We believe customer service is critical to establishing, keeping, and growing relationships with our customers. As all of our long-standing customers can attest to, we provide one-on-one personalized attention no matter how big or small your printing or promotional product needs might be. We are not in business to provide printing products, we founded Acu-Data to deliver better and higher quality printing solutions for businesses to help them effectively communicate with their team and market to their customers. We are more than just paper and ink!
If you would like to learn more about us or our line of print-related and marketing services, please contact us online and schedule a no-obligation consultation or call 1-800-535-6563 to get started today!