Networking is not just a great strategy for working professionals to partake in. Businesses can reap the benefits as well!
At networking events, you can connect with other business people and develop relationships that can be mutually beneficial. Whether you are planning a networking event or attending one, here are some tips to make your next networking event a bigger success.
Plan Ahead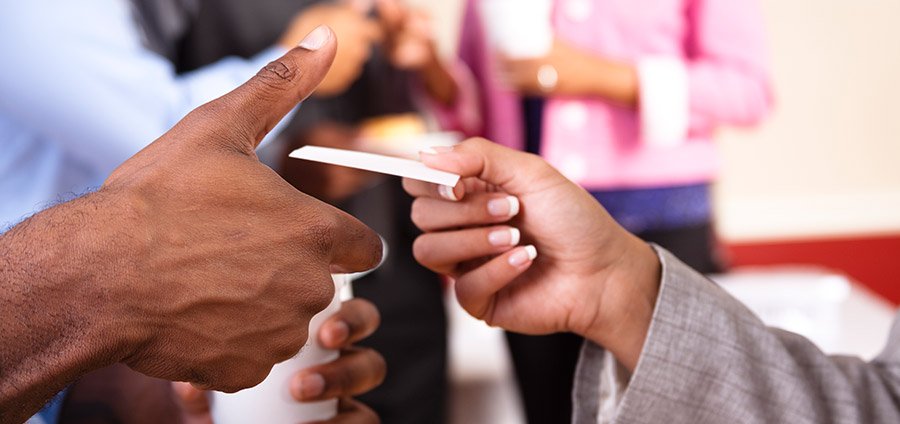 Before you even go to the networking event, you need to ensure you are adequately prepared. This preparation includes outlining your goals for the event and knowing what you want to achieve as a result of attending. You should also try to find out who will be attending the event and research them so you can have something to talk about and a way to connect with them.
Be sure to bring your essential marketing materials such as business cards or other business literature to have something to leave behind with new connections you make. Don't go empty handed! In addition to your core marketing materials, consider ordering a promotional item that will be both useful and memorable. These promotional items are also less likely to be thrown out at the end of the event. For example, a plastic business card with a 12-month calendar on the back or a pen with a built-in stylus with your company name and website engraved on the side.
Ask Questions and Listen Intently
Not only do you want them to know about your business but you should also know about theirs. Be sure to ask questions and listen intently to what they have to say rather than waiting for your turn to speak. Inquire about their business goals and what their current challenges might be. You may have a solution or be able to refer them to someone else who can help.
Another tip for better follow-ups after the event is to make notes on their business card they gave you so you can quickly make a future reference to them after the event. Also, leave your cell phone in the car or your pocket. Nothing says "disinterest" more than you staring at your phone rather than what they are saying.
Consider Whether or Not to Consume Alcohol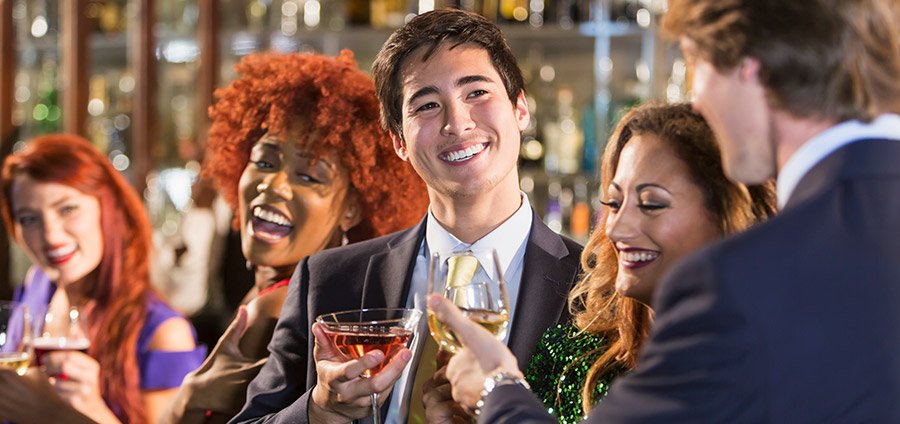 The majority of networking events happen either at a bar or in a restaurant that serves alcohol. Many people like to talk and drink. Be sure to drink responsibly, so you maintain your professional composure and properly represent your organization. However, even if you choose not to drink, hang out by the bar. According to Forbes, it's a prime place to strike up a conversation with someone.
Follow Up With Your Contacts After the Event
Taking the time to meet with these new contacts will do you no good if you never follow up with them and build the relationship. The networking event should just be the beginning of what could be a fortuitous business relationship and can help you get your foot in the door. Follow up with everyone you met regardless if you are interested in working with them or not. Business owners and working professionals can be a wonderful source of referrals so long as you keep yourself top-of-mind. If any people have requested information from you, then you should be sure to send it within one or two days. If you have asked for information from others, be sure to reach out to them after they have provided you with the information. Continue to keep in touch with them, and you will create the relationships you are looking for and continue to benefit from them for years to come.
If any people have requested information from you, send it within one or two days and follow-up a few days later to see if they had additional questions or needs. And vice versa, if you have requested information from someone you connected with but have yet to receive it, take the initiative and reach out to them first.
Building a strong local network of like-minded business owners and working professionals can be a tremendous growth opportunity for your business. Always remember, customers are not just buying your products and services. They are also buying you. Being visible in the local business community builds credibility, trust, and opens the floodgates on new business opportunities in your backyard.
Get Ready for Your Networking Event Today
Acu-Data offers a full line of printing and promotional products to get you ready for any networking or tradeshow event. We provide personalized customer service to help you determine what marketing materials might be best for your business or your budget. Contact us today to learn more about all the options available for your business. We are more than just paper and ink!
If you would like to learn more about us or our line of print-related and marketing services, please contact us online and schedule a no-obligation consultation or call 1-800-535-6563 to get started today!