Printing Services for Real Estate Brokers
Acu-Data Business Products delivers high-quality printing services and promotional product solutions to the real estate industry. We intimately understand the needs of real estate customers because we were in the real estate business before opening our doors in 1978.
We work with many local real estate brokers and agencies in the Butler NJ and Northern New Jersey area. National real estate agencies such as Coldwell Banker have also relied on Acu-Data for the better part of four decades because of our commitment to personalized attention, customer service, quality print materials, and developing specialized real estate printing and fulfillment solutions to meet their needs.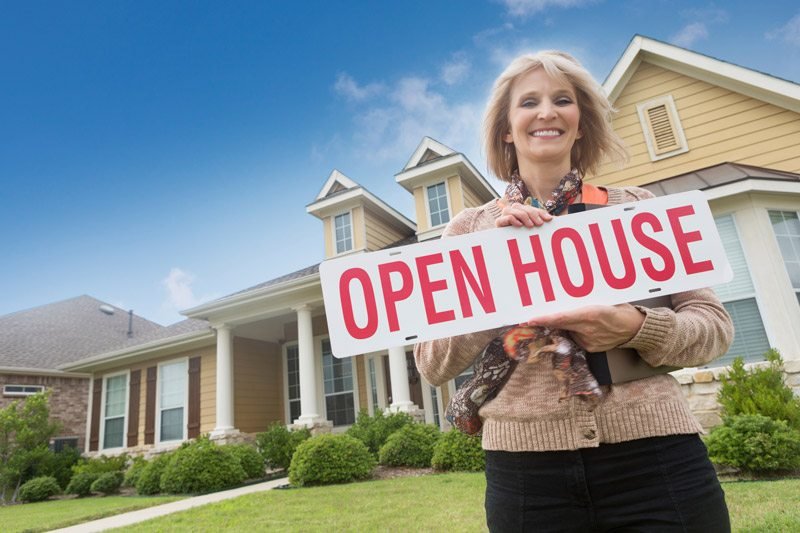 Printing needs for real estate brokers have changed dramatically in the past two decades. With many regulatory forms or documents used in the sales process going digital, brokerages no longer need to keep as many hard copies and high quantities of inventory on hand to services their clients.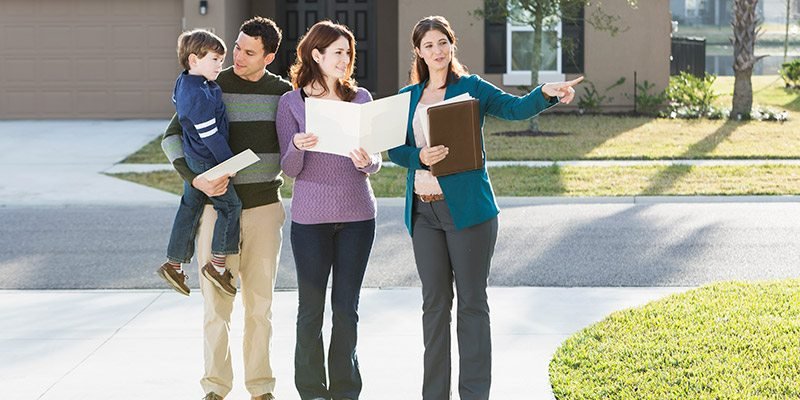 Details Matter
While digitizing a large selection of forms and documents can be economical and efficient, it can adversely affect how clients perceive you or your agency. Typical office or desktop printers can do a terrible job creating a professional looking printout of a digital document.
Customers do notice these little things, and minor details like these can lead to a much bigger problem. Consumers in high-stress situations such as a home purchase or home sale, have a heightened awareness of how you handle their account or run your business. After all, you have been entrusted with their largest and most cherished asset. Therefore, earning and keeping your client's trust is critical in any real estate deal.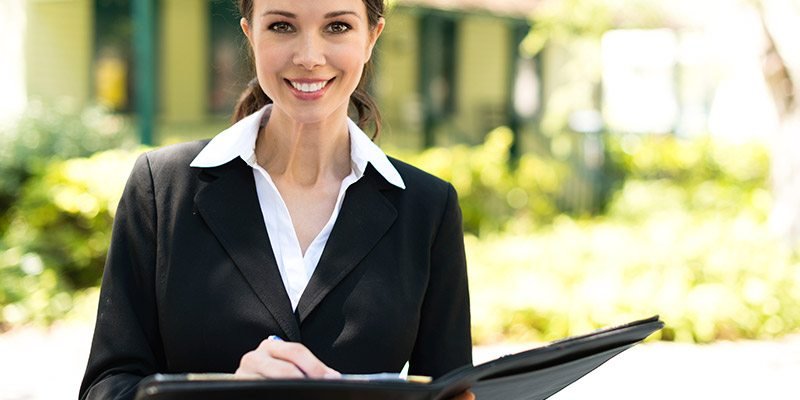 Realtors are Returning to Paper Products
In the past few years, we've seen a surprising upward trend in this industry as realtors are coming back to printed materials. Some of our long-time customers share our sentiments that professionally printed materials, while not always necessary can be seen as a way to "accent" your level of service. If you deal in commercial real estate, luxury homes, and other high asset property, professional printing can put the finishing touch on your outward business appearance. Some realtors prefer printed materials simply for how much better they look, feel, and present when meeting with their customer, regardless of the added expense.
Sometimes it's the little things that make a huge impact on your bottom line.
Real Estate Needs Commercial Printing
As reliance on printing diminished many of our real estate customers seemed unsure how to manage best the need to update printed forms when new regulatory or compliance-related policies released. Realtors also struggled with estimating print quantity as well as how to best store print materials in a cost effective manner. Maintaining compliance presented a real challenge since updates to regulations or disclosure requirements came quickly and required realtors to update their forms and reprint as fast as possible to maintain compliance.
To save on costs, realtors opted to print in large quantities to ensure an ample supply was on hand but wound up eating this cost, when it came time to update their forms with the latest information.
Complimentary Warehouse & Inventory Management Solutions for Realtors
Sensing our real estate customer's need for a better solution, Acu-Data has since developed a specialized and complementary warehousing and inventory management system to solve the high cost of frequent reprints.
Our warehousing services deliver huge cost savings, enabling your brokerage to keep a much smaller amount of inventory on hand and still have access to more if the need arises. Warehousing and fulfillment are especially valuable for times when updates to existing regulations or disclosures in your print materials are imminent.
Acu-Data's inventory management system also delivers peace of mind by managing your inventory in our climate controlled warehouse facility. We keep track of monthly usage and remaining inventory, eliminating large wasteful orders and helping your brokerage estimate print needs for certain times of the year. Maintaining a small inventory cuts the cost of updating and reprinting your essential print materials to a fraction of what it might have been otherwise.
Our fulfillment service also provides same day or next day turnaround with in-stock items. Also, as an added courtesy to our real estate agency customers, we provide inventory reporting on a regular monthly basis. We even send reminders if your inventory is getting low, so you are never left empty-handed when you need your print products most.
How We Centralized Forms Management for Real Estate
Acu-Data has helped businesses with multiple sales offices streamline distribution and production of print materials shared by the majority of their branch locations. In fact, Acu-Data was instrumental in developing a custom solution for national real estate broker, Coldwell Banker during the 1980s.
At that time, Coldwell Banker was maintaining an internal print shop and warehouse which was responsible for printing, storing, and distributing their forms to all branch locations when requested. This system presented a real challenge to their organization as the cost of maintaining a full print shop and warehouse to service only their internal needs were a huge expense. Also, their accounting department was having difficulty keeping track of the internal costs associated with each branch as they requested more inventory for their location from the central warehouse. The costs of maintaining the print shop, inventory, warehouse, and many full-time employees handled their print needs was becoming a huge expense and cutting their profit margins significantly.
Since we began our careers as licensed realtors, we are intimately familiar with the processes and challenges brokerages faced day to day. This industry experience enabled us to propose a better solution.
Acu-Data masterfully developed a plan to remove their internal print, storage, and shipping needs by providing these services at our location. The elimination of their internal print shop and warehouse alone saved their company hundreds of thousands per year. However, we took it one step further.
Rather than Coldwell Banker accounting for the inventory and costs associated with each branch which needed more print materials, Acu-Data would manage inventory and shipping for them and simply invoice each branch direct when they requested more supplies. This solution further eliminated Coldwell Banker's need to make sense of the internal charges associated with each branch's use of printed materials.
The cost savings and efficiency created by this approach was astounding and has firmly established Acu-Data as an indispensable asset in printing, warehousing, and fulfillment services to the real estate industry. Even with a large number of real estate printing transitioning to digital storage, we've maintained a strong relationship with Coldwell Banker and continue to develop printing and storing solutions to meet their evolving needs.
Acu-Data is more than just paper and ink.
We helped Coldwell Banker recover costs, manpower, and lost time by streamlining their nationwide distribution of internal forms and printed materials.
What can we do for you?
To learn more about our Warehousing, Inventory Management, and Fulfillment Services or create your customized approach to producing and managing your print inventory? Contact us today.
Promotional Products for Realtors
As the housing market bounces back from the crash in 2008, many real estate agencies have put more emphasis on building awareness in their local markets. Also, the real estate industry has changed dramatically. Real estate agents are now handling promotion and marketing on their own, even when affiliated with a larger agency.
Create a Lasting Impression
Marketing is often confused with sales. How you do business or interact with customers is incredibly important. However, what you say, and what you leave behind with potential customers can also be the difference between a homeowner buying or selling through you versus a competitor.
Promotional products can be the perfect complement to any marketing materials you typically leave with potential clients. They help leave a lasting impression for networking events, tradeshows, or industry conferences.
Realtors today have a lot of responsibilities to both their clients and to building awareness around their name, reputation, and service record. Our personalized promotional product services give you the freedom to focus on the needs of your agency while we help find the best promotional products on the market within your given budget. We also assist with setting up artwork to personalize promotional products with your branded look.
Acu-Data is an authorized distributor and member of ASI(Advertising Specialty Institute), the nation's leading provider of high-quality promotional products. We help realtors find the best promotional products that leave a lasting impression. Promotional products can serve a variety of purposes from keeping you top of mind, to showing thanks to existing clients and much more.
We work hand-in-hand with customers to find the right promotional product. Realtors are often looking for practical everyday use items such as pens, keychains, paperweights, day planners, and more. These products help remind new prospects or existing clients that you value their business and are committed to helping them buy or sell their home. Your marketing strategy will see better results by including a thoughtful and useful promotional product along with materials you leave behind for their review and consideration.
If you would like to browse our selection of promotional products before scheduling a call, please visit our Promotional Products Website.
In addition to specialized print solutions and storage, Acu-Data provides a full-line of print products and services including business cards, letterheads, envelopes, multi-part forms, specialty forms, office-related print materials such as folders and notepads, direct mail services, lease agreements and contracts, statements, and much more. If you are interested in scheduling a consultation to learn more about printing services for your brokerage, contact us today.