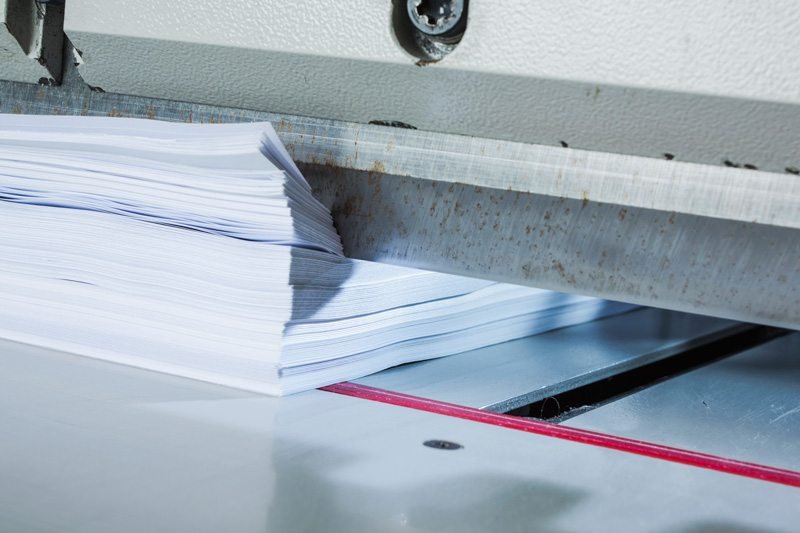 Putting the finishing touch on any printed piece can be the difference between a good product and a great one. Knowing what options are available and how they can benefit the finished product can be challenging and often overwhelming.
Acu-Data's team of print specialists can help make suggestions to enhance the impact of your print piece and walk through the costs and benefits of all available options.
We Help Your Printed Piece Shine!
Creating a better end product and adding a finishing touch can be affected by many of the choices made during the planning of your printed piece. The goals of your project should dictate what options will help deliver the best impact.
Acu-Data offers professional finishing services that enhance your printed piece and keep the following criteria in mind as these will greatly impact the options available for your finished product:
How the piece gets printed
(offset, digital, sheetfed, web-printer, and more)
Paper stock and weight chosen
(thickness, surface texture, and more)
Post-press treatments applied to the product
(spot varnish, foil stamping, and more)
Function or purpose of the printed item
(folded mailer, notepad, business card, and more)
Packaging or bundling requirements
(shrink-wrapping, banding, book-making, and more)
Most print jobs require a variety post-press applications to finalize the project. We offer a full-line of finishing services to meet the needs of our customers, which include, but are not limited to:
Binding
Die-Cutting
Drilling and Hole-Punching
Embossing
Foil Stamping
Folding
Laminating
Mailing
Manual Assembly or Insertion
Numbering
Padding
Perforation
Saddle-stitching
Scoring
Shrink-wrapping
Spot-Varnish
Trimming