Got envelopes? Lots of envelopes? If you need to print a mass quantity for an upcoming mailing campaign, you don't have to overspend to do it. As a commercial printing company, Acu-Data has the knowledge and know-how when it comes to printing envelopes of all shapes and sizes. We know the little secrets and shortcuts that can save you time and money. And because we love what we do so much, we wanted to share those little secrets and shortcuts with you.
Before you start packing and printing your mailers, here are a few ways to save money so that your work looks crisp and professional:
1) Print in Bulk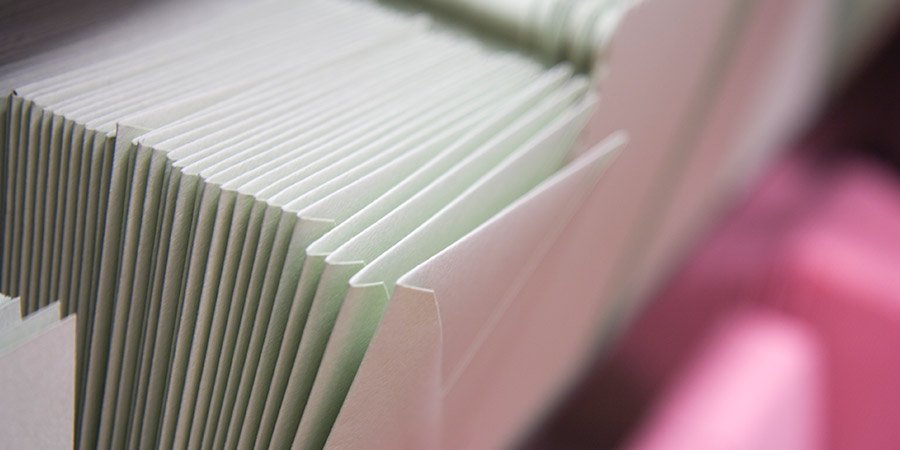 If you're printing more than one size envelope, talk to your commercial printing company about having them done at the same time. The cost per piece to print them will be less, especially when the copy you write and the ink color you choose are consistently the same. With so many ink options and colored envelope choices, printing doesn't just have to happen on boring white envelopes. Choose a printing company that can help you determine the most colorful route to take when printing in bulk.
2) Use Standard Colors
Speaking of color…
When possible, use standard ink colors. With sixteen standard colors to choose from, there are plenty of options. Specialty inks can incur additional charges. If you're printing in bulk, again, the cost per piece will be less when the copy and color are the same. There could be a cost increase if you decide to use two colors. But, if you print in bulk, your printing company can work out pricing options that fit your budget and make sense to you.
3) Use Standard Size Envelopes
Unless what you're mailing is a specialty piece, use standard size envelopes. These envelopes fit all commercial printing machines and reduce any possible printing issues because they are considered the norm. Standard envelopes come in various colors, too. If you want to be different, choose a muted blue or green colored envelope with black ink, and you can still stand out and look professional.
4) Understand Mailing Regulations
USPS has regulations for commercial mail regarding where you can and cannot print on the envelope. Make sure you know the requirements, or you risk your mail being rejected. The last thing you want to do is mail out hundreds of envelopes, only to have them sent back to you because you weren't clear on the do's and dont's. If you have questions, we can give you information about postal regulations.
Conclusion
Often times, small businesses or organizations try to do mass mailings without the help of a commercial printing company. Unless part of your team has done bulk mailings before, you could run the risk of looking sloppy or unprofessional. You want your literature to be clean, crisp, and timely. Take these tips into consideration and not only will you have professional mailers for your customers, but you'll have saved some money, too.
Out of time? Need someone to do the printing for you? Want customized solutions to help with internal business operations as well as communication with customers? It's what we do! We are a family-owned commercial printer waiting to create something amazing for you. And with our personalized one-on-one service, you can expect top notch service every time.
Call us today. Let's create something amazing together. If you would like to learn more about us or our line of print-related marketing services, please contact us online and schedule a no-obligation consultation or call 1-800-535-6563 to get started today!